Our Board
---
Irina Ly - Director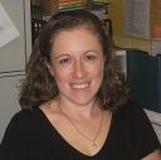 Maturing as a young adult I questioned many things about the ways I was taught. Deep in my heart I knew there had to be a better way and devoted my professional career to finding this way. I earned a master's degree in Elementary Education with a minor in Humanities from Herzen State Pedagogical University, St. Petersburg, Russia. For more than twenty years I worked as a teacher, tutor, camp counselor, program coordinator, director, and a consultant in a number of schools and programs both in the USA and Russia. Over the years it became clear to me that the progressive approach to education was the answer. Since then, I wholeheartedly devoted my professional career to increasing awareness about progressive education among teachers, parents, and other community stakeholders of education for our children.
Chronology:
2015 - present – Consultant and teacher of several programs at Cedarwood Academy
2013 – present – Director and teacher at Russian Language Weekend School Yunost
2010 – Speaker at TEDxCharlotte
2010 – 2014 Founding Director of Cedarwood Academy
2009 – TEDDY Award Winner for Outstanding Director by CCRI
2008 – Founder of charitable progressive organization Community Education Project (CEP), Charlotte, NC
2004- 2006 – Validator for the National Association for the Education of Young Children
2002-2010 – Director of Open Door School, Charlotte, NC
1986-present – Camp counselor, teacher, program coordinator, school director in a variety of educational institutions.
1995 – Graduate of Herzen Pedagogical University, St. Petersburg, Russia as Elementary School Teacher with minor in Teaching Secondary School Humanities
---
Liliana Barr - President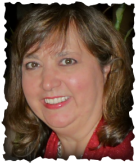 Liliana Barr believes that for an educational system to be truly valuable it needs to empower all children in the community with tools for learning that are as diverse as they are. That is why Liliana is excited and honored to serve on our board.

When Liliana joined the CEP board in 2012, Liliana brought a background of coaching and leadership, banking, technology and business. In addition, Liliana brings the experience she has gained in her long history of board management. Liliana has led boards of local PACs, non-profits, and manufacturing companies, as well as having served on numerous committees and councils.

Liliana lives from a vision of a world that is loving and peaceful, where all people know that they matter. Where people know that we are One.
---
---
---
Heather Busher - Secretary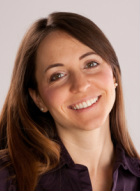 Heather Busher's passion is in allowing children the optimal environment and leadership to allow their natural love of learning and exploration to thrive. Heather is trained as an Inspired Learning Facilitator by the Inspired Learning Foundation.
Heather Busher came to the CEP board in 2010 with a wide and varied background in marketing, design, small business ownership, bookkeeping and life coaching.
Heather currently co-owns and manages a photography business,
Sean Busher Imagery
, with her husband. Being a daughter and niece to three teachers, Education is a topic that is near and dear to Heather's heart.
---
---
Mary Hackenberg - Treasurer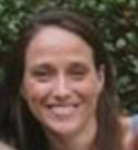 Mary Hackenberg believes that many kids are not receiving the education they deserve in the traditional public school system. Mary wants to be part of the solution by supporting teachers, administrators, and innovators who want to offer students something enriching. Mary believes that education is so much more than test scores, and a successful education is about leading a student to a happy and fulfilling life.

Mary has been serving Community Education Project since 2009. Mary is CPA specializing in non-profits, including schools, hospitals, and local government. Mary has served Charlotte area schools as Accountant or Treasurer.

Mary is a mother of three, and hopes that her work at Community Education Project will help affect change in the education system to benefit more students in our community.
---
---
Ahmadou Ly - Business Advisor
Ahmadou Ly's belief in education is molded in his DNA. Born in Africa and growing up in three continents, Ahmadou believes that the best education is that which has been experimented. Globalization is inevitable as part of ever changing technology, tools and concepts however, Nature and Environment play a fundamental part of our lives which requires us to stay grounded and connected to the basics.
Ahmadou has been a member of the Community Education Project since its dawn. Prior to coming to CEP, Ahmadou co-founded a
non for profit organization
with his brother, a
foundation
geared toward free cardiovascular surgery for much needed young patients predominantly in West Africa. Ahmadou comes with experience in investment banking with leadership and team building skills along with project management and process improvement skills. Ahmadou is fluent in French, English, Russian, and Arabic. Ahmadou currently lives in Charlotte working for a major Financial institution.
---